Debunking Common Hospice Care Myths: A Closer Look at Hospice Services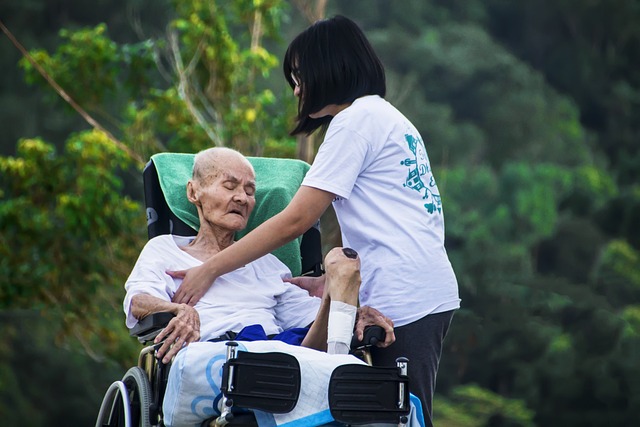 September 24, 2023
Hospice care is a vital service providing comprehensive support for patients facing life-limiting illnesses and their families, ensuring a focus on quality of life, comfort, and dignity. Despite its essential role in end-of-life care, numerous myths and misconceptions surround hospice services, which often lead to confusion and may prevent people from seeking the care they need. To provide clarity and promote understanding, we will debunk some of the most common hospice-related myths and shed light on the facts about hospice services.
At Inspire Hospice, we believe in transparency, compassion, and education, so we are dedicated to providing accurate information regarding end-of-life care options. With this in mind, we aim to tackle the most persistent misconceptions about hospice care, including its purpose, impact on the patient's family, and the role of the hospice team. By addressing these misunderstandings, we hope to contribute valuable insights that will assist you and your loved ones in making well-informed decisions about hospice care.
Understanding hospice care's true nature plays a crucial role in determining whether it is the right choice for your loved one. It is important to remember that opting for hospice care does not mean giving up on life, but rather making a conscious decision to prioritize comfort, quality of life, and peace in the final stages of a life-limiting illness. The dedicated and interdisciplinary team of professionals at Inspire Hospice is committed to guiding you and your loved ones through this difficult journey, delivering personalized care while addressing each individual's unique needs.
Join us as we debunk some of the most common hospice care myths and unveil the truth about this vital service designed to bring comfort, support, and compassion to patients and families during the most challenging times of their lives.
Debunking Common Hospice Care Myths: A Closer Look at Hospice Services
Myth 1: Hospice Care is Only for the Final Days of Life
One common misconception about hospice care is that it is reserved for individuals in their final days or hours of life. The truth is that hospice care is designed for patients with a life expectancy of six months or less, as determined by their physician. By making the decision to pursue hospice care earlier in the process, patients and families can take full advantage of the many services and benefits provided, including pain and symptom management, emotional support, and spiritual care.
Early involvement in hospice care allows patients to establish a trusting relationship with their hospice team, ensuring that their needs are met, and preferences are honored. Hospice care also gives family members and caregivers ample time to receive the necessary support and guidance to navigate through this challenging and emotional journey.
Myth 2: Hospice Care Means Giving Up Hope
Choosing hospice care is not equivalent to giving up on life or hope for a loved one. Instead, hospice care is an affirmation of the value of life, even during its final stages. By shifting the focus from aggressive, curative treatments to enhancing quality of life and providing comfort and dignity, hospice care allows patients to make the most of the time they have left with their loved ones.
Hospice care demonstrates that there is still hope for a meaningful and fulfilling life in the remaining days, weeks, or months. The hospice team works diligently to ensure each patient's comfort while supporting emotional, psychological, and spiritual well-being. Embracing hospice care is a testament to the importance of quality of life and compassionate care during the end-of-life experience.
Myth 3: Hospice Care is Only for Cancer Patients
While it is true that many hospice patients have cancer, hospice care is not exclusive to cancer patients. Hospice care is designed for individuals facing any life-limiting illness, including heart disease, Alzheimer's, Parkinson's, kidney failure, and other serious conditions. The goal of hospice care is to offer comfort and improve quality of life for patients with a prognosis of six months or less to live, regardless of their specific illness.
The comprehensive, interdisciplinary approach to hospice care ensures that each patient receives personalized care and support tailored to their unique needs, taking into consideration their medical conditions, symptoms, and preferences.
Myth 4: Hospice Care is Expensive and Limited to Those Who Can Afford It
Many people mistakenly believe that hospice care is costly and inaccessible to those without significant financial resources. The reality is that hospice care is more affordable than many realize and is widely accessible. Medicare, Medicaid, and most private insurance plans cover hospice care, often with little to no out-of-pocket costs for the patient or their family. Furthermore, many hospice organizations, including Inspire Hospice, provide care for individuals with limited resources or without insurance coverage, ensuring that compassionate end-of-life care is available to those who need it most.
By debunking this myth, we highlight the importance of considering hospice care as a viable option for families from diverse financial backgrounds, ensuring that high-quality, compassionate care is accessible to all.
Conclusion
By debunking common myths and misconceptions about hospice care, we hope to provide clarity and guidance for individuals and families as they face the difficult decision of choosing the most suitable end-of-life care option. Hospice care is a comprehensive service that focuses on comfort, dignity, and an enhanced quality of remaining life for patients with life-limiting illnesses, regardless of their specific condition or financial situation.
If you or your loved one requires hospice home services, Inspire Hospice is here to help. Our compassionate team of professionals is dedicated to providing exceptional end-of-life care that prioritizes quality of life, peace, and comfort. Let us work with you to create a customized care plan that honors your unique needs and preferences in the comfort of your own home.
Articles and Resource Topics
Call Us
You can call us 24 hours a day,
7 days a week.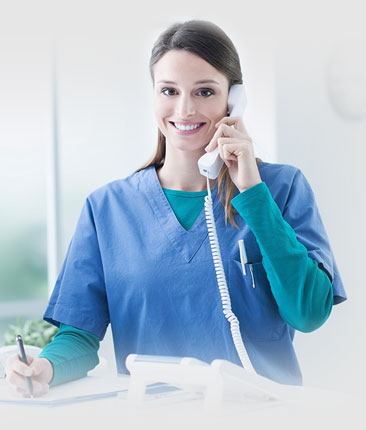 A Registered Nurse is available to answer your questions about hospice and palliative care services:
Discuss your unique situation to determine how Inspire services can be tailored to care for you and your family
Discuss insurance, Medicare and answer other concerns about eligibility, benefits, and other care options
Answer any questions you have about comfort care