Make a Difference: Volunteer with Inspire Hospice
Thank you for your interest in volunteering with Inspire Hospice.
At Inspire Hospice, our compassionate volunteers play a crucial role in enriching the lives of our patients and their families. By volunteering your time and talents, you can make a meaningful difference in the lives of those facing end-of-life challenges. We invite you to join our dedicated team of volunteers and help us provide the support, care, and comfort that our patients and their loved ones so desperately need.
Why Volunteer with Inspire Hospice?
When you choose to volunteer with Inspire Hospice, you become a vital part of our mission to deliver exceptional end-of-life care. Our volunteers offer companionship, respite care, and emotional support to patients and their families, while also assisting our professional staff in various administrative and other capacities. Some of the benefits of volunteering with us include:
Making a significant impact on the lives of patients and their families
Gaining valuable experience in the healthcare and hospice fields
Developing new skills and building meaningful relationships
Participating in comprehensive training and ongoing support
Contributing to the overall mission and vision of Inspire Hospice
Hospice care was founded by volunteers. Volunteers are critical to delivering holistic care at home to our patients and their families. Volunteers utilize their talents to enhance and improve the lives of our patients in their final weeks. They often provide in-home presence to fill the gaps between loved ones and professional caregivers. Volunteers get the opportunity to connect with people at a special time in their life by providing a listening ear and welcomed support through friendly visits, home services, compassionate engagement and by helping the patient maintain important community ties.
If you're ready to make a lasting impact on the lives of patients and their families, we would be honored to have you join our team of committed volunteers. To learn more about our volunteer opportunities and begin the application process, please contact our Volunteer Coordinator or fill out the volunteer application form below. Together, we can make a difference in the lives of those facing end-of-life challenges and create a more compassionate, supportive community.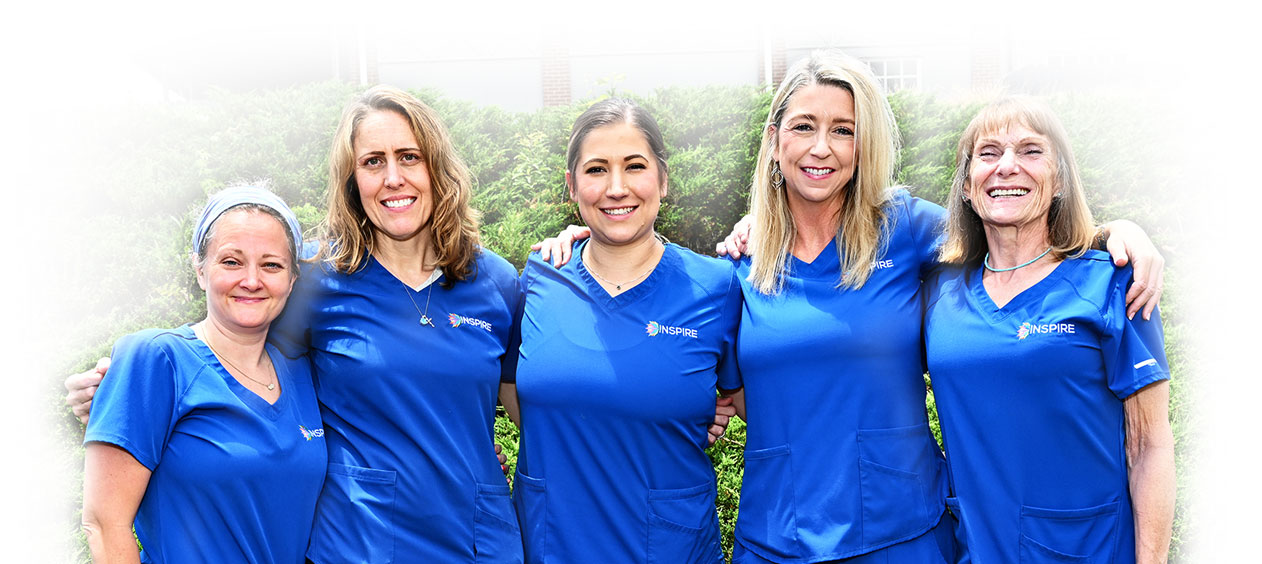 VOLUNTEER CATEGORIES INCLUDE: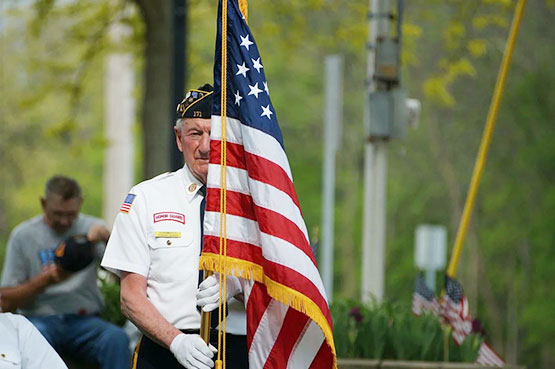 Veteran Companionship
The vet-to-vet volunteer program pairs veteran volunteers with hospice patients who are veterans, empowering them to share a cultural bond of service to the country. Vet volunteers help honor the sacrifice and service of the hospice patient.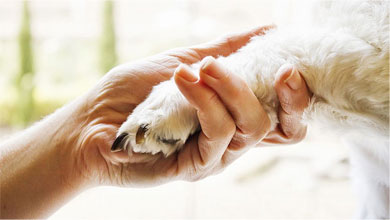 Pet Therapy
Specially trained dogs serve as therapy volunteers and visit hospice patients and their families in the home, assisted living or skilled nursing facility. This pet therapy volunteers provide physical, emotional and social benefits that improve mood and bring joy to patients living with the stress of a terminal illness.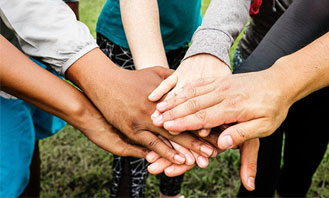 Vigil Volunteers
Vigil Volunteers provide a loving presence to hospice patients who are actively dying. Our goal is that no one dies alone. Volunteers receive specialized training, learning how to provide support to patients and families as death is eminent.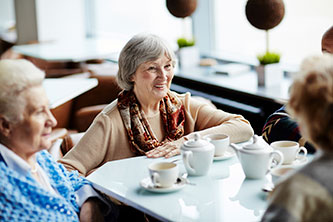 Coffee Break Volunteer
These companion volunteers help to reduce the burdens that family caregivers often face when caring for a loved one with a terminal illness. They provide companionship, friendship and support to patients while family members step away briefly for respite and to accomplish daily household chores.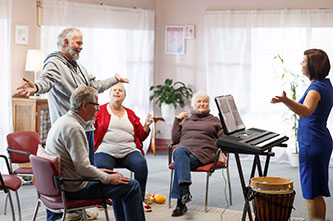 Music Enrichment
Music enrichment volunteers use their vocal and instrumental talents to bring calm and enjoyment to hospice patients, often bringing back memories and encouraging a smile.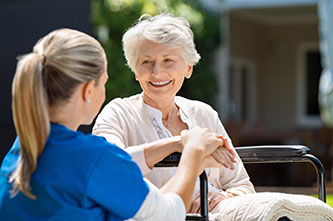 Bereavement Support
These volunteers support families through phone and in-person contact to help address the unique spiritual and emotional needs of individuals who have experienced the loss of a loved one.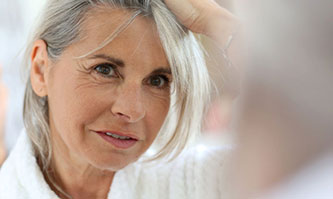 Volunteer Hairstylists
Volunteer hairstylists enrich the lives of patients and families by helping to change how they feel. Volunteers with a current cosmetology license provide a variety of hair styling services and makeovers to boost self-image, elicit a smile and bring a bit of normalcy to their lives.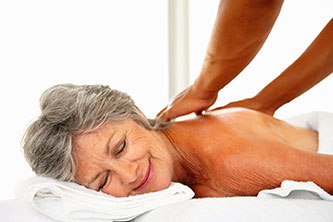 Massage Therapy
Massage therapists provide relaxing and soothing massage to hospice patients. This home service reduces pain and discomfort while giving patients enjoying the many health benefits of touch.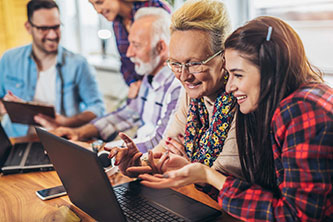 Administrative Support
Administrative support volunteers work in the office and support our team by answering phones, filing paperwork and assisting with other clerical and administrative tasks.
Frequently Asked Questions
about being a inspire Hospice Volunteer
If you have any more questions, don't hesitate to call our 24/7 hotline 404-921-3341.
Who is eligible to volunteer?
Inspire Hospice welcomes all adults over the age of 18 interested in serving their community and connecting with their neighbors through volunteer work. Volunteers will be required to successfully pass a background check and successfully complete volunteer orientation and training.
How do I become a hospice volunteer?
It's easy! Fill out our volunteer form below or call our office and ask to speak with the Volunteer Coordinator. Our Volunteer Coordinator are happy to answer your questions and set up a time to meet in person.
What is the training to be a volunteer?
We provide individualized volunteer training tailored to the type of volunteer services you will be providing. We make sure you are comfortable and confident to speak to patient and families receiving hospice services. At Inspire Hospice, we provide comprehensive training to ensure that our volunteers are well-prepared and confident in their roles. The training covers various topics, such as the hospice philosophy, patient and family care, communication skills, and the grieving process. Additionally, we offer ongoing support and resources to help volunteers navigate their roles effectively.
Will I have to provide care to patients?
Volunteers are not permitted to provide direct patient care for activities of daily living, medication administration, pain and symptom management. These services are a part of the patient's care plan and provided by a trained member of the hospice care team including CNAs and Nurses.
How much time do I need to commit as a volunteer for Inspire Hospice?
We understand that our volunteers have different schedules and availability. As an Inspire Hospice volunteer, we ask that you commit to a minimum of 1-4 hours per month. Often volunteers choose to commit to a couple hours per week. However, we are flexible and can work with you to accommodate your schedule and create a volunteer experience that best fits your lifestyle.
Are there any specific skills or qualifications needed to become a volunteer?
While there are no specific skills or qualifications required to become an Inspire Hospice volunteer, we do look for individuals who possess qualities such as empathy, compassion, and good communication skills. Prior experience in healthcare or hospice care can be beneficial, but it is not mandatory. Our comprehensive training will equip you with the necessary knowledge and skills to succeed in your volunteer role.
Can I volunteer directly with patients if I have no prior experience in healthcare?
Yes, you can volunteer directly with patients even if you don't have prior experience in healthcare. Our comprehensive training program is designed to provide you with the knowledge and skills needed to support patients and their families effectively. As a patient and family support volunteer, your primary role will be to offer companionship, emotional support, and respite care, rather than provide medical care.
Will I be matched with a patient and family based on my location and preferences?
At Inspire Hospice, we make every effort to match our volunteers with patients and families that are a good fit based on factors such as location, interests, and preferences. Our goal is to create meaningful connections and provide the best possible support for both our volunteers and the patients and families they serve.
APPLY TO BE A VOLUNTEER
To become a volunteer with our hospice care program, fill out this form and select the role that you are most interested in.
An Inspire Hospice team member will then contact you to answer questions and provide more information.