Understanding Palliative Care: A Comprehensive Guide to Hospice Services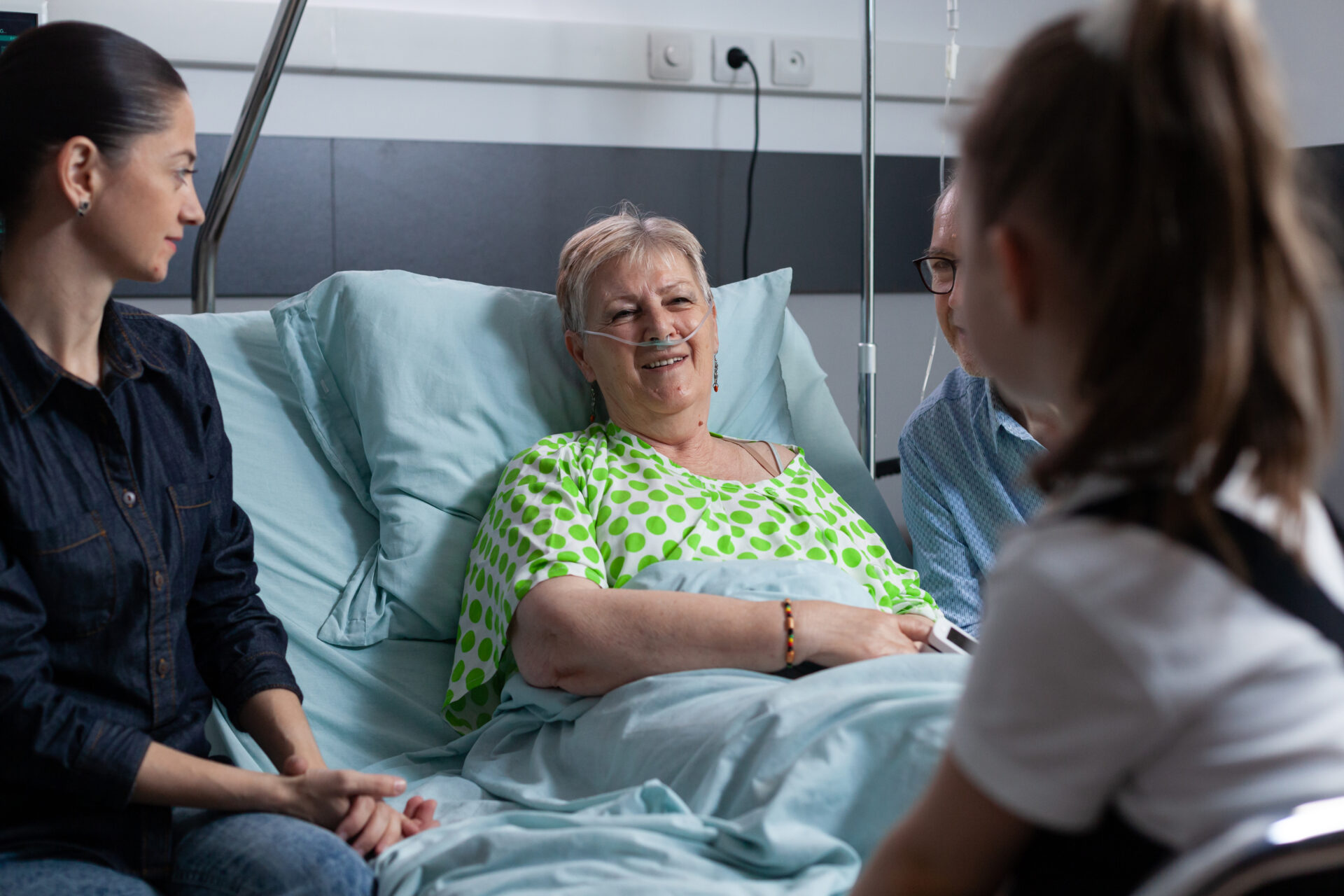 September 24, 2023
Being faced with a life-limiting illness can be an extremely challenging time for patients and their families. The uncertainty of medical prognosis, end-of-life options, and the emotional turmoil can often be overwhelming. It is during these times that hospice care becomes a vital component for patients and families, offering compassionate, high-quality medical care, and emotional support to improve the overall well-being of the patient and their loved ones. In this article, we'll provide a comprehensive guide on hospice care and how Inspire Hospice in Atlanta is here to help.
Hospice is an interdisciplinary approach to medical care that focuses on providing pain management, symptom control, emotional support, and spiritual care for those in the final stages of a life-limiting illness. The primary goal of hospice care is to achieve the highest possible quality of life for each patient by addressing their unique physical, emotional, and spiritual needs while offering comprehensive support to their families. At Inspire Hospice, our dedicated staff provides personalized care to ensure the comfort and well-being of every individual we serve.
Understanding and deciding on hospice care options may feel daunting, which is why we have created this comprehensive guide to aid in your decision-making process. We will take a deeper look at the different types of hospice services available, how eligibility is determined, the role of the hospice care team, and ways to cope and care for a loved one during this delicate phase.
Our ultimate aim is to provide you with the necessary information and insight to make an informed decision about hospice care for your loved one. We understand that everyone's journey is unique, and our team at Inspire Hospice is committed to being a beacon of hope, comfort, and support for those in need. So, join us as we delve further into the compassionate world of hospice care, and let us help guide you through this essential chapter in your family's journey.
Types of Hospice Services Available
1. In-Home Hospice Care
One of the primary goals of hospice care is to enable patients to remain in the comfort of their own home, surrounded by their loved ones. In-home hospice care allows for personalized, one-on-one care from dedicated hospice teams that visit the patient regularly to manage their symptoms, offer emotional support, and provide guidance to caregivers. This option is ideal for patients with caregivers at home who can assist with their day-to-day activities.
2. Inpatient Hospice Care
For those who require around-the-clock care and may not have the necessary support at home, inpatient hospice care is available. Facilities such as hospitals, nursing homes, and dedicated hospice centers provide 24-hour care with a tailored plan that ensures every aspect of the patient's physical, emotional, and spiritual needs are met. This environment aims to make patients as comfortable as possible while offering comprehensive medical care and support.
3. Respite Care
Caregiving for a loved one can be physically, emotionally, and mentally taxing. Respite care offers relief to caregivers by providing temporary, short-term care for patients, allowing caregivers time to rest and rejuvenate. Respite care can be provided in-home or at a specialized facility. This service ensures that patients receive ongoing, top-quality care while caregivers are able to attend to their personal needs.
4. Bereavement Support
The loss of a loved one can be profoundly difficult. Hospice care includes bereavement support services to help families and caregivers navigate through grief. These services may consist of individual counseling, grief support groups, and memorial services designed to provide emotional and spiritual support after the patient has passed away.
Determining Hospice Eligibility
Making the decision to transition to hospice care can be challenging. One crucial factor to consider is whether the patient is eligible for hospice services. Here are a few guidelines:
Life-Limiting Illness: To qualify, the patient must be diagnosed with a life-limiting illness and have a prognosis of six months or less to live if the disease follows its natural course.

Focus on Comfort: The patient and their family must agree to shift the focus of care from curative treatments to comfort and palliative care.

Physician Certification: A physician must certify the patient's eligibility for hospice care.
It is essential to discuss options with the patient's healthcare team to make informed decisions about hospice care.
The Role of the Hospice Care Team
A hospice care team is an interdisciplinary group of highly trained medical professionals and volunteers committed to providing comprehensive support and medical care to hospice patients and their families. The team typically includes:
Registered Nurses: Assess and manage the patient's symptoms, create care plans, and offer caregiver support.

Physicians: Supervise the team, prescribe medications, and provide guidance on medical decisions.

Social Workers: Assist with emotional support, counseling, and help with financial and legal matters.

Spiritual Counselors: Address the spiritual needs of patients and families through prayer, meditation, or counseling.

Home Health Aides: Provide personal care, such as bathing, dressing, and grooming, to ensure patient comfort.

Volunteers: Offer companionship, a listening ear, and support with day-to-day tasks.
Coping and Caring for a Loved One in Hospice
Navigating the hospice journey can be challenging and emotional. Here are some practical tips to help guide caretakers and families:
Communication: Encourage open and honest dialogue with your loved one about their feelings, concerns, and medical decisions.

Comfort Measures: Make the patient as comfortable as possible by addressing pain, environmental factors, and providing a calming atmosphere.

Emotional Support: Offer a listening ear or a comforting touch, and seek out counseling or support groups to manage your emotions.

Create Meaningful Moments: Use this time to reminisce, express love and gratitude, and make lasting memories.

Self-Care: Remember to take time for yourself, seek support from others, and practice self-compassion to maintain your emotional health.
Conclusion
Understanding hospice care and its multitude of services empowers patients and their families to make well-informed decisions regarding end-of-life care. From in-home care to inpatient facilities, hospice provides the necessary support to maintain patients' physical, emotional, and spiritual well-being while offering guidance and comfort to their families during a challenging time. The compassionate team at Inspire Hospice in Atlanta is committed to providing exceptional care for patients and their loved ones, guiding them through this journey with dignity and grace. Encourage open communication, seek support, and cherish the meaningful moments you share with your loved one as you navigate the hospice experience together.
If you or your loved one is in need of hospice care in Atlanta, please don't hesitate to contact us at Inspire Hospice. Our dedicated team of professionals is committed to providing exceptional end-of-life care that prioritizes quality of life, peace, and comfort. Let us help you create a customized care plan that honors your unique needs and preferences.
Articles and Resource Topics
Call Us
You can call us 24 hours a day,
7 days a week.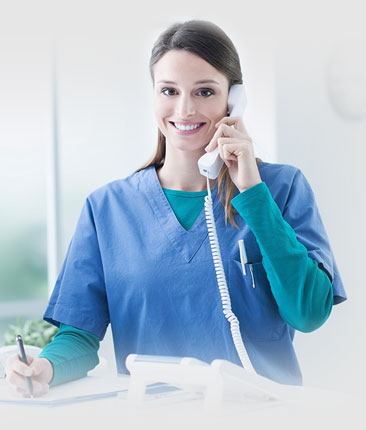 A Registered Nurse is available to answer your questions about hospice and palliative care services:
Discuss your unique situation to determine how Inspire services can be tailored to care for you and your family
Discuss insurance, Medicare and answer other concerns about eligibility, benefits, and other care options
Answer any questions you have about comfort care